Anna Scripps Whitcomb Conservatory
I am volunteering at the Anna Scripps Whitcomb Conservatory this winter and I love it! Belle Isle is a place I have visited a lot since moving to the metro Detroit area almost 30 years ago. It amazes me that people who have lived here all their lives have never been there. I love the aquarium, too, but as you know, plants are my passion. Soooo, I'm going to share some orchid photos today and tell you about the woman who gave them to the conservatory.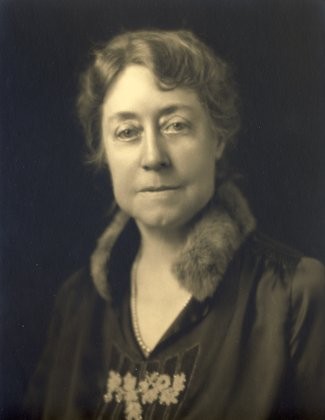 Anna Scripps Whitcomb (Photo Grosse Pointe Historical Society)
Anna Virginia Scripps was born in 1866 to James and Harriet Scripps. Mr. Scripps was the founder of the Detroit News and was also involved in the founding of the Detroit Museum of Art, later to become the Detroit Institute of Art. Anna Scripps married Edgar Bancroft Whitcomb in 1891 and had two children, Harriet and James. Mrs. Whitcomb had a large collection of orchids which upon her death in 1953 were bequeathed to the Belle Isle Conservatory.
The Belle Isle Conservatory was opened August 18, 1904 and was designed by the famous architect Albert Kahn. The wooden structure was rebuilt from 1952-1954, replacing the wood with aluminum. In 1955, the conservatory was renamed the Anna Scripps Whitcomb Conservatory in honor of her donations. I have included a lot of pictures, so I hope you will not be bored. These pictures were not all taken this winter, but quite a few of them have been. Since the island is now run as a Michigan state park, some of these orchids may be in the city greenhouse, unable to be accessed for the the conservatory, but there are still many beautiful orchids. Since they have been there since the early 1950s, many have lost their name tags. I like to know the names of plants, but in this case, it isn't possible. They are just gorgeous flowers.
The fountain below was gifted to the conservatory by the Temperance League and many of the orchids are displayed around it.
The fountain and pool around which many of the orchids are displayed
Oncidium orchid
Cymbidium orchid
Angraecum veitchii orchid (Photo by Jeremy Kemp)
A spray of orchids over the pool
Another view of the pool with orchids
For more pictures of the conservatory go to my Anna Scripps Whitcomb Conservatory Pinterest board here.
Vanda orchid
A cart full of orchids and other plants
Anna Scripps Whitcomb Conservatory palm house
If there are any of her descendants still in the Detroit area, I hope they still go there knowing their relative made the conservatory a much more colorful place. We appreciate it and enjoy the flowers immensely! Thank-you, Mrs. Whitcomb!